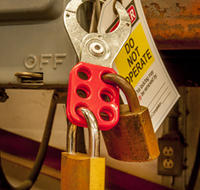 At Revere, safety is at the core of everything we do. We believe if a project wasn't done safely, it wasn't done right, and our record backs that up. Take a look at the exciting announcement that COO Jason Leeper sent out to the company!
___
Revere Family,
I am excited to announce that with the completion of work week ending 7/17/2021, Revere has now surpassed 1,007,054 man-hours without a Lost Time Accident. Our last incident was on 12/7/2018.
I am extremely proud of this health, environmental, and safety accomplishment of achieving 1 million man-hours worked without lost time. Each of you has taken the time to consistently do the little things that it takes to ensure that we execute our tasks safely, and this care adds up to BIG THINGS!
1,000,000 Man-hours without a lost time accident is a BIG THING, and this does not happen overnight; in fact, it took over 32 months to meet this target. That's only possible when everyone is 100% committed, 100% trained, and 100% focused on safely delivering our projects on time, on budget, and keeping the customer always informed.
Although reaching the 1,000,000 man-hours mark is a BIG THING, the BIGGEST THING is that each team member has been able to go home each evening healthy! You are Revere's biggest asset, and your health and safety are our top priority!
Our safety goal is to be "The Safest System Integrator and Construction Company in the World." How do we accomplish this? By keeping a focus on safety and doing the little things each day to ensure we safely execute on time and on budget. Thanks to each of you for your commitment to safety.
Again, a huge congratulations to everyone on this achievement, and I look forward to celebrating 2 million man-hours.
Stay safe!
Jason Leeper
Chief Operating Officer