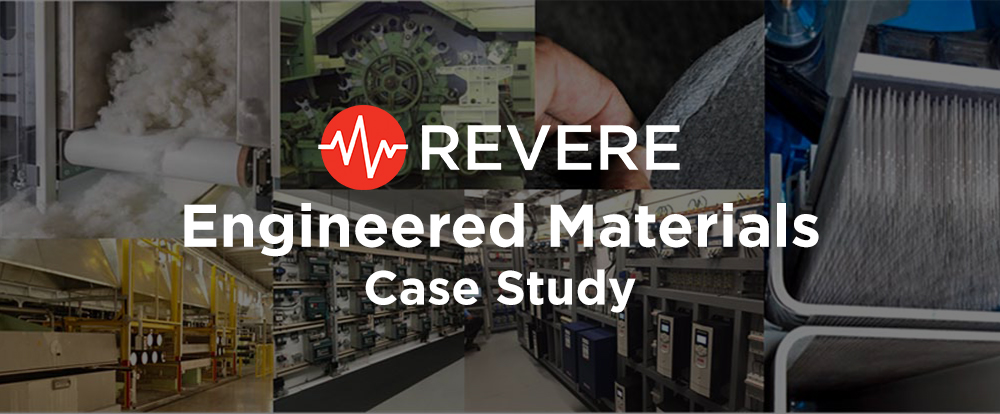 Objective:   
This leading global textile provider needed a highly reliable control and drive system platform that could be supported well into the future.  Due to existing power and control system unreliability which limited production by as much as 40%, they were required to run their lines 24×7 to meet customer demand and had no capacity to build up buffer stock to perform maintenance.   Providing a phased plan to implement systems with minimum downtime for production, commencing with the Prep Range and limiting downtime for the system cut overs, was critical.  In addition, the project required that the control system be centralized into an E-house that could be set and energized prior to a major outage.
Description of Services Provided:
Designed and installed power distribution systems (switchgear, power & control cabling, covered cable trays, conduit)
Replaced Reliance AutoMax Control and Drive system with ABB drives and ControlLogix PLC controls
Configured and wired a highly coordinated drive system
Programmed and wired Allen-Bradley ControlLogix controls
Developed and implemented Ethernet IP communications network for Controls, Drives, I/O and SCADA communications
Configured Wonderware HMI system (including alarm management, diagnostics, trending, historian, engineering workstation, and 6 operator consoles)
Designed and furnished E-house for the control system and drives for the Prep Range and two Tenter Frames. For space consideration, this was mounted above Tenter No.1
Installed Industrial Data Server in the E-house to support the HMI and Control System Software for all three lines
Electrical installation of all power, control and instrumentation elements for the Prep Range and both Tenter Frames
Added Auto/Manual control for existing pneumatic loaders
Upgraded Tenter Frame No.1 and No.2 burner and temperature controls
Developed, managed and implemented start-up and commissioning manpower and work package plans and schedules
Provided on-site standby support following commissioning through first production runs of each line
Coordinated with Kusters Textile Machinery ensuring retention of original system functionality
Conducted onsite training
Set-up VPN access to provide remote customer support
Customer Results:
The new E-house centralized control system now facilitates equipment setup for production runs and planned maintenance outages.   This helped achieve the desired operational objectives for increased reliability and availability of production equipment, lower maintenance costs, and increased uptime.  Thanks to the project's success, the customer was able to support their largest client and create additional capacity to gain new business.